They say the only constant in IT is change. It's fair to say it's been a little while since I last did any significant writing or presenting and a lot has changed in my world since then but here I am alive and kicking and getting back into the swing of the IT community again.
Where have I been?
Just taking time out really, I probably last surfaced somewhere around August 2016 when I was at System Center Europe in Berlin and the last WMUG a month or so before that. Since then I've been pre-occupied with other stuff which has taken precedence over both WMUG and any other community contributions with Technet UK or the Inframon blog. I've had a couple more book offers since my first but I don't have the bandwidth at the moment to take anything like that on.
So what changed?
Well this is IT and more specifically Microsoft IT so a heck of a lot changed right? But in my world a few things changed which caused me to put this kind of stuff on ice. So in chronological order…
First up I got a new/different job. I switched roles at Inframon from Senior Cloud Consultant to Senior Support Guy (unofficial title). This massively cuts down the travel involved in consultancy which for those in the know can be a killer at times and I'm grateful that I've been allowed to work in this way as I'm ~225 miles from the office. Now I'm supporting the customers we run managed services and break fix support for on Microsoft System Center and Azure products and solutions. We're heavy into CSPright now (currently the biggest in the world don't you know 
) and it's certainly interesting intertwining this with traditional support and the challenges that produces. As a result of this, although I keep my specialisation for Configuration Manager and client management I also get to play more with the other System Center toys and get my head properly into Azure where I may not have before.
Secondly, less travel means less driving. Less driving means no need for the motorway cruiser to be sat on the drive. Now we all know all work and no play makes Peter a dull boy (<insert funny comment here>) so I sold the cruiser and got myself a project to work on.
I bought a Volkswagen Transporter T5 which I am in the process of converting to a campervan. I also a have a couple of neat tech related ideas for this which I look forward to sharing as and when I get down the never ending list of van related jobs to do.
Finally, I'm very pleased to say my second son was born in October last year so the inevitable sleepless nights commenced and we're now starting to see a routine of sleep opportunities hence I'm able to function like a normal person again. If you've read or bought (hopefully bought!) the book that Gerry and I released last year then you'll know any money due to me from this goes straight to Tommy'scharity. So far I've raised about £1500 and any royalties due will also get added to this. Feel free to top up the total here.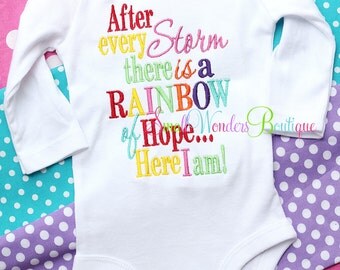 And what now?
I'm hoping to continue writing blog posts for WMUG, TechNet UK and Inframon and I'll be sure to be along to the next WMUG event whether that be as attendee or speaker. I have a feeling that you'll also see a slightly different mix of technology from me as I'm doing a greater mix of technology now, there's still going to be the obligatory Configuration Manager posts but probably some more Azure and wider System Center posts too. Other than that, we'll see how the year pans out and hopefully I'll get out to a few other events too.
I'll look forward to your comments and meeting you throughout the year.
/Peter